Options Genius
Teaches You

How To Trade Like a Pro!
Want To Up Your Options Trading Strategy? Find Out How With The #1 Selling Trading Guide: Now Yours For FREE!
Options Genius
Teaches You

How To Trade Like a Pro!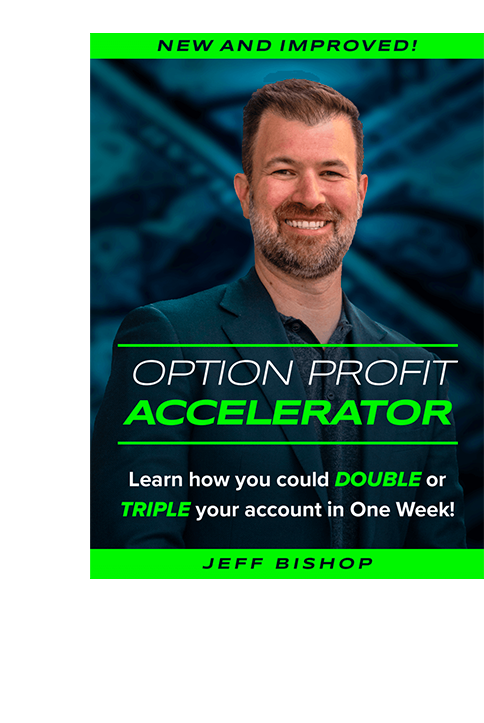 Instantly access our 51-page eBook
and Learn How You Could DOUBLE Your
Trading Account in Less Than 7 days!*

Learn how Jeff made these actual profits using his revolutionary system!*
Make Sure You Learn These Essentials
Page 13:
Hedging
What's worse than losing profits? Stop giving them back! Let Jeff show you how to lock in wins and let the rest ride!
Page 26:
Beauty of Options
How a Small Move in Stock Price Can Yield Unmeasurable Option Success
Page 37:
Jeff's Inside Secret
Explore this Simple Blueprint Jeff uses to Identify Untapped Profit Potential
* Results may not be typical and may vary from person to person. Making money trading stocks takes time, dedication, and hard work. There are inherent risks involved with investing in the stock market, including the loss of your investment. Past performance in the market is not indicative of future results. Any investment is at your own risk.
RagingBull.com is the premier destination for both new or experienced active traders who are looking for stock picks, stock ideas, how to get started trading stocks, and overall stock market education. Our team is comprised of real millionaire stock traders who put their money to work everyday in the markets by actively trading penny stocks, ETF's, options, small-cap stocks and biotech stocks
© Option Trading Outline. All Rights Reserved. 62 Calef Hwy. #233 Lee, NH 03861